World Energy Outlook (WEO), the IEA provides the most recent estimate: nearly 1.3 billion people, or 18% of the world population, lacked access to electricity. While the number of those without electricity declined by 9 million from the previous year, the global population increased by about 76 million, according to the United Nations estimates, to top 7 billion.

And the modest decline in those lacking electricity obscured the fact that energy poverty either stagnated or worse.In some countries, particularly in sub-Saharan Africa, as population growth outpaced energy access efforts. More than 95% of people without access to electricity live in sub-Saharan Africa or developing Asia. Over two-thirds of the population in sub-Sahar an Africa had no modern energy, and the number of people without electricity access there will soon overtake the total in developing Asia. Among the far more numerous people in developing Asia, 17% did not have access to electricity.
Nearly 600 million people in sub-Saharan Africa — two out of three — lack access to electricity. Rural electrification rates are well below five percent in many sub-Saharan Africa countries — the lowest in the world. Recognizing that Power Africa cannot achieve energy access goals exclusively through the use of large grid extension projects, Power Africa launched Beyond the Grid in June 2014, a sub-initiative to unlock investment and growth for off-grid and small-scale energy solutions on the African continent. Increasing access to reliable and affordable electricity is a key element in poverty eradication and economic growth in sub-Saharan Africa.
1.6 billion people worldwide live without electricity - help us, help the future of these children getting left behind

What we can do to replace these 'smoking lights'?
An estimated 1.2 billion people worldwide live without electricity. Many depend on kerosene lamps to light their homes—a fuel that has ill effects on health and is costly. Solar power might seem the better alternative in sunny parts of the world, except the poor can't afford the upfront cost of the equipment, which starts at around $50 for a modest rooftop system. "Even though photovoltaics have become much more affordable over the past 10 years, it's still too expensive to be competitive with other sources of energy," says Paul Polak, a social entrepreneur who has spent the last 25 years creating affordable tools used by millions of poor farmers and is now working on a solar water pump.
What is the best to replace the smoking lights without cost a lot in these remote areas without electricity? What can free these children from reading in dark rooms? More and more people commonly acknowledged that affordable, reliable, sustainable and modern energy for all people is acutely important and urgent needed.
From 2014, Yinghao Solar started to design a comprehensive energy solution--
Portable Solar Lighting System.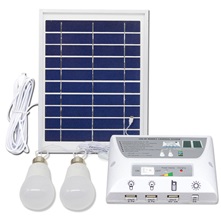 Portable solar lighting system consists of one solar panel, one battery box, several light bulbs. The benefits of this system is it is entirely independent from utility. Entirely portable, it takes no extra wire and only a few seconds the sut up is done. Simply put the solar panel outside, where the sunlight is adequate, put the battery box inside and hang the bulb where you need the light. Turn on the switch, the system is begin to work. Zero maintenance, green energy.

The system only need 4-5 hours of Sunlight to charge the battery. The light bulb can last as long as 14 hours every night, provide over 200 Lumen, adequate to read, learning etc. The LED light is more brighter, much safer. Except the lighting, the battery also provide phone charging, power bank charging function. Proven to be very useful, after seen the mobile phone became most most popular in the last 20 years. It is a essential part of people's life.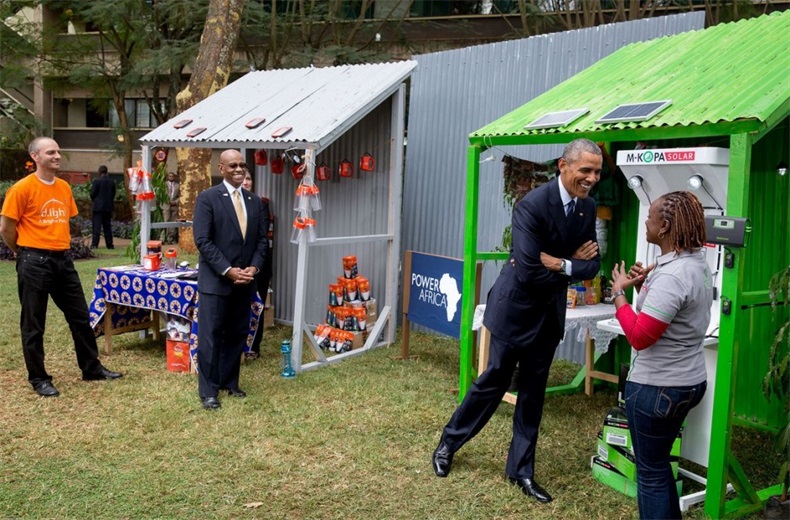 Yinghao Solar is dedicated to work with private entites to provide the solar lighting system to the most needed population.