YH0609-PIR
21 LED Solar Security Light, Outdoor Solar Energy Motion Sensor Light with 3 Modes Waterproof Solar Lighting for Porch Patio and Yard, Driveway Stairs Outside Wall
$0.00
Hot Deal $25.99
Model No:

YH0609-PIR

LED Color: Cool White

Solar Panel: Polycrystalline Solar panel 5V 2W

Battery: Lithium ion battery 3.7V 2200MAH

Light Source: 21 LED, 4.2W, 330 Lumen.

Quantity:
Add To Cart

★ 3 Working Modes : Motion Sesor with Dim Light Mode, Motion Sensor without Dim Light Mode, 5-hours Always-on Mode.
★ Solar powered wall sconces security lights step lights, 21 super-bright LED generating 330 lumens of light. Waterproof IP65 and heatproof.
★ Ultra Bright : soft, steady and ultra bright (up to 300 lumens); 120º sensing angle and 5-6 meter sensing distance.
★ Save electricity : Powered by sunlight, no need wire and electrician; No need change battery frequently, save lots on electricity bills annually!
★ Great outdoor security night light for wall, patio, garden, porch, lawn, pathway, stairway, driveway, etc.


Product Details
Reviews
Shipping And Payment
FAQ
Product Details
Benefits:

This modern LED solar stair light is fantastic for lighting, decorating and marking. It can be easily mounted either vertically or flatly on staircases, paths, gardens, mailboxes, decks, docks and fences.
The battery enables the light to run up to 10 hours through the night and recharge automatically during the day.
The Polycrystalline silicon solar panel is able to gather solar energy even on overcast days. You don't need to do anything because the light itself will turn on at night and off during the day.
These LED are more durable than conventional glass light bulbs and are more efficient.

Function Features(3 modes):

Model 1: the solar will turn on automatically at night. The light brightness will just be half as induction function.
Model 2: human body induction + power saving mode (dim light) function. When people go through the light sensing area, the light will be bright. And the light will turn to dim after people leave the induction area.
Model 3: human body induction function. When people go through the sensor area, the light will be bright. And the light will turn dim after people leave the induction area.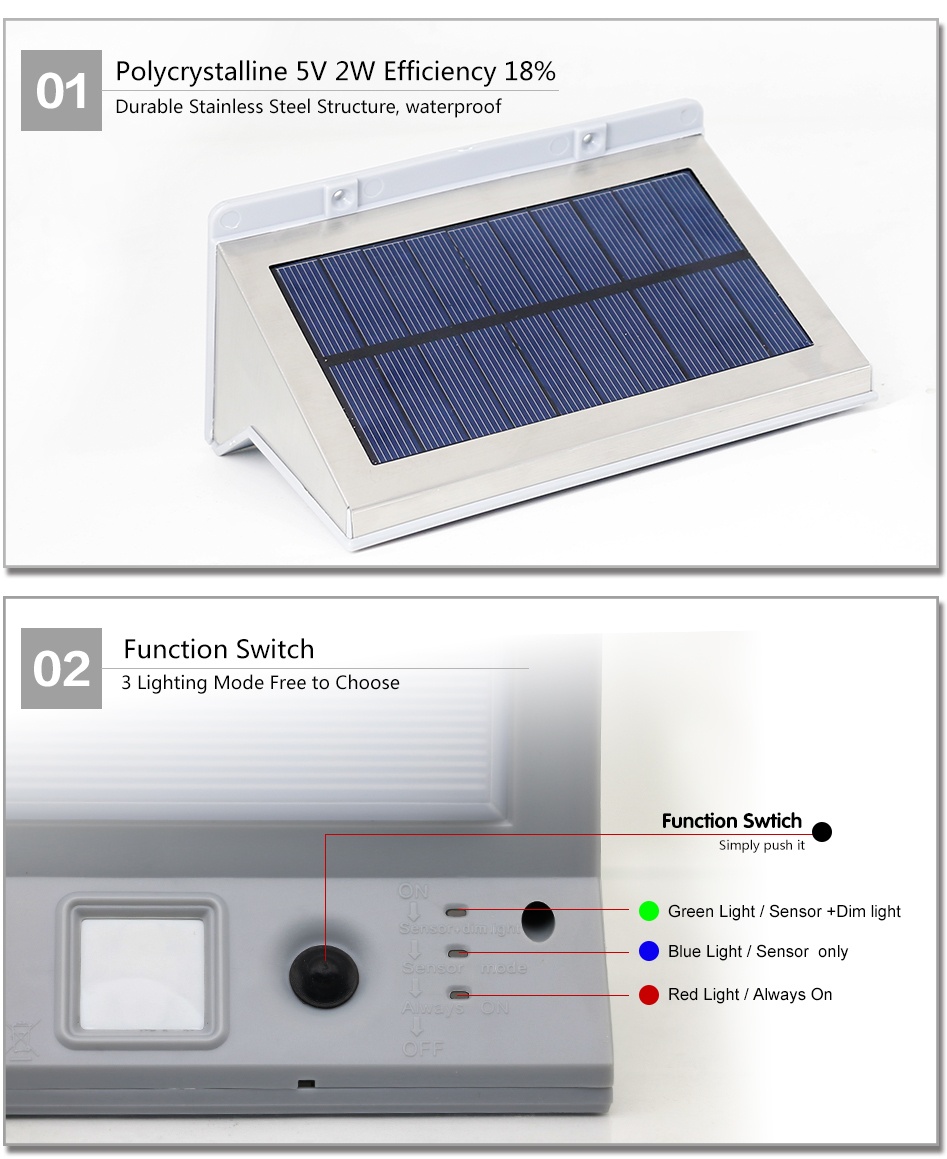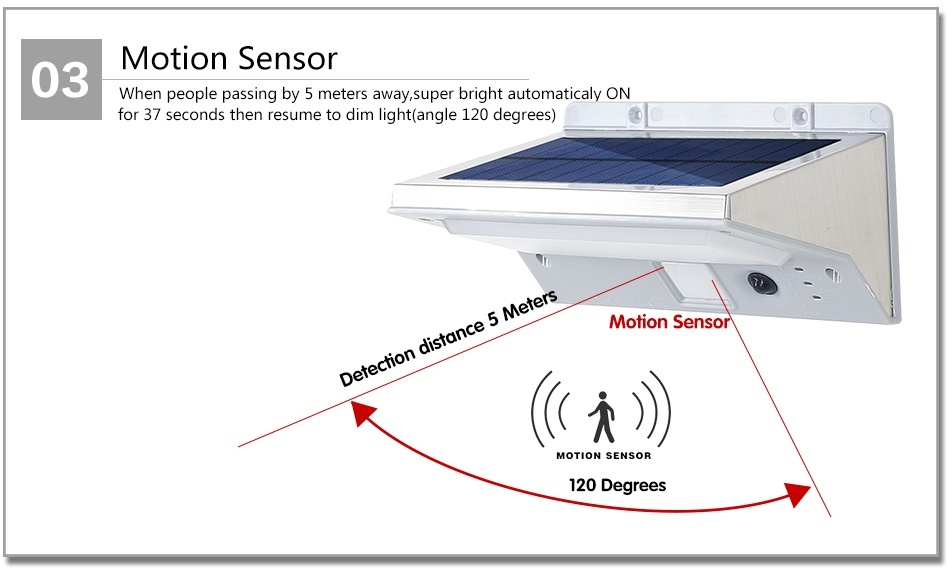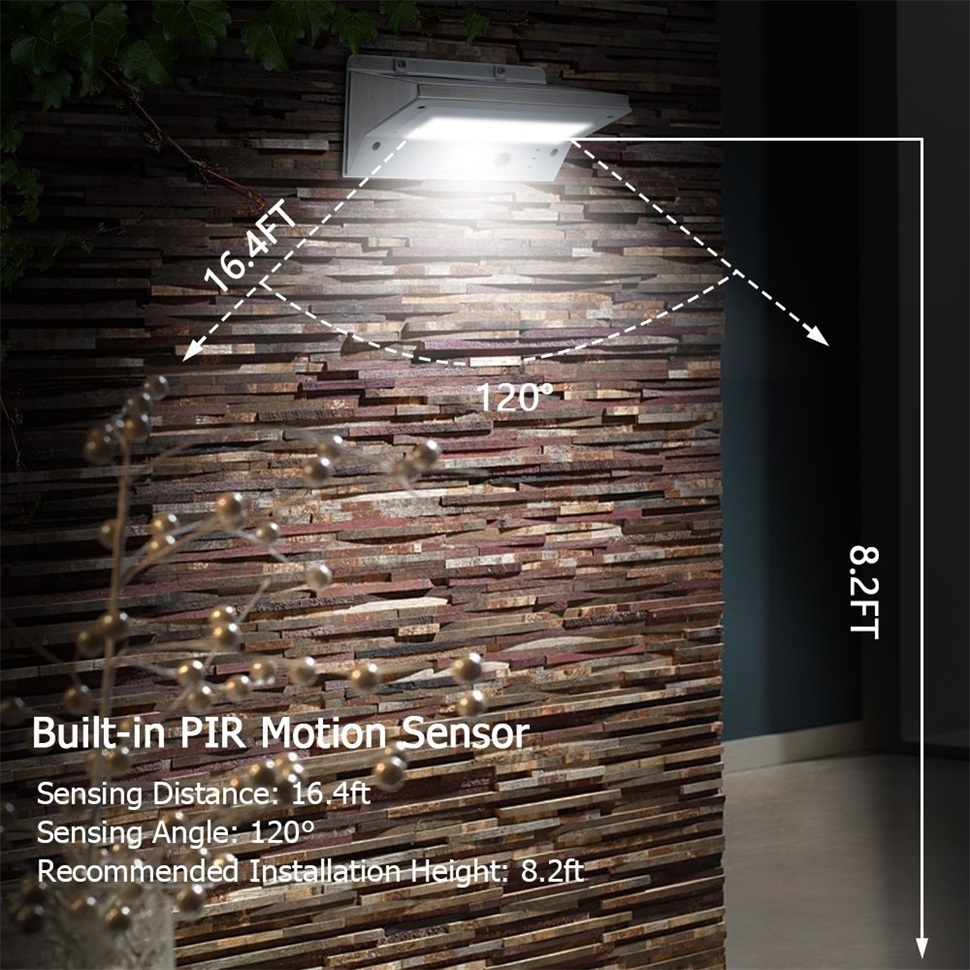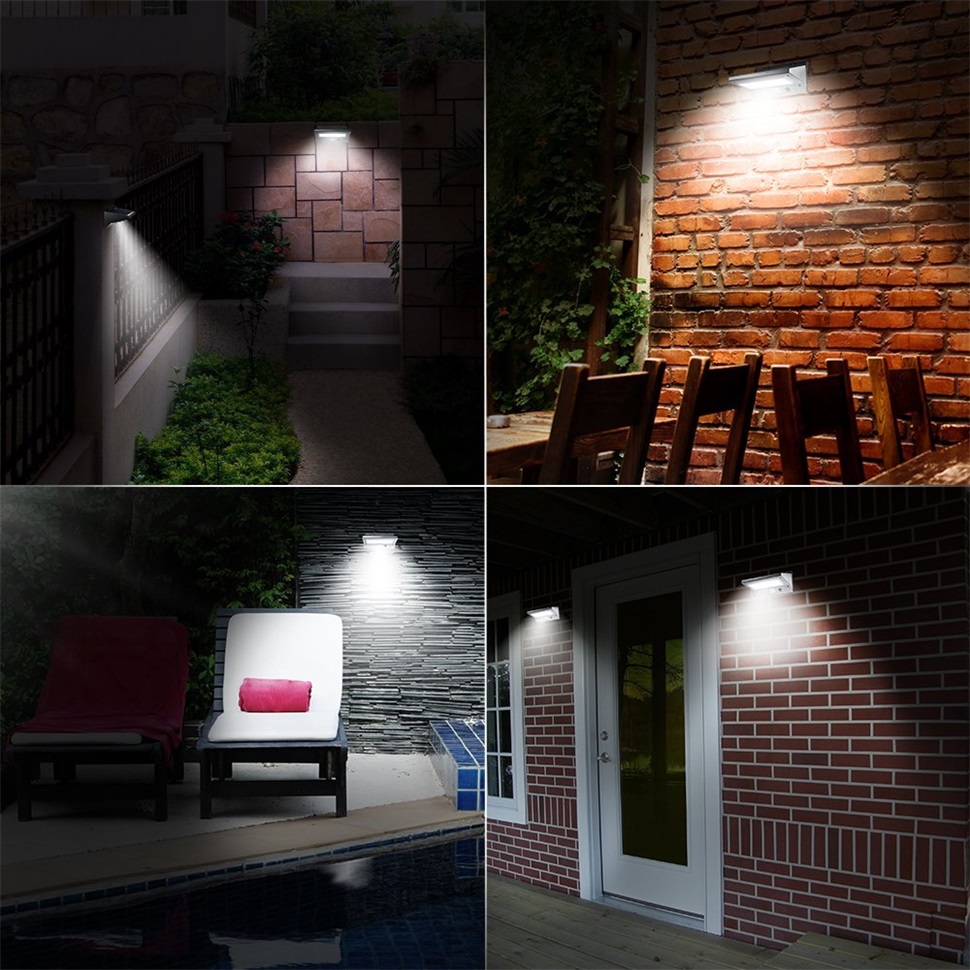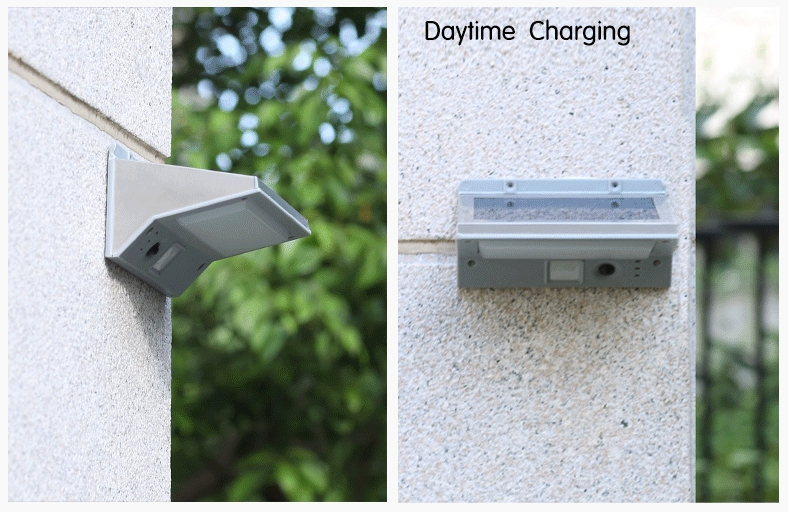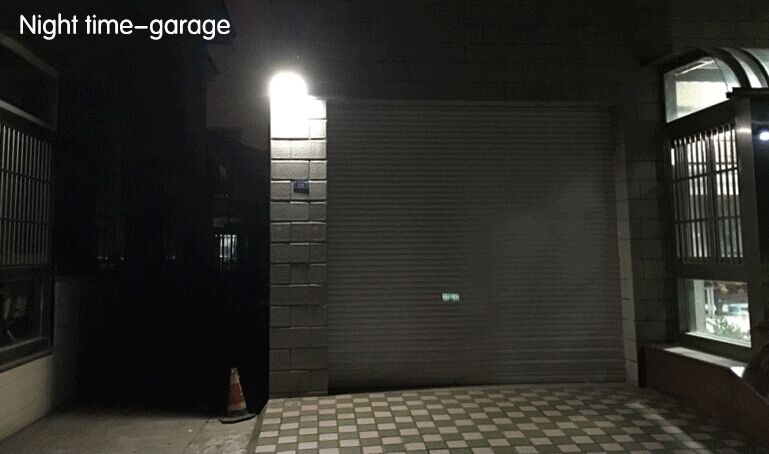 Package Includes:

1 x Solar Powered LED Light
3.7V/2600mAh Rechargeable Batteries
1 x User Manual
Reviews
Shipping And Payment
FAQ
Sorry, you haven't logged in!