YH0415
6 Pack 3-LED Solar Powered Light Solar Lamp for Garden Landscape Yard Fence Gutter Roof Wall Door Gate Pathway Lobby Driveway Backyard Lighting (Batteries Included)
$0.00
Hot Deal $28.99
Model No:

YH0415

LED Color: Cool White/Warm White

Solar Panel: Polycrystalline Solar panel 2V 0.18W

Battery: AA Ni-MH battery 1.2V/1200mAh

Light Source: 3 LED, 0.18W, 20Lumen.



Quantity:
Add To Cart

★ White colored Solar powered gutter light.Outdoor solar energy saving light.Environmental and green.

★ Hangs from any gutter systems, walls, sheds, fences, any flat surface..All these solar light are very easy to install and use. Very convenient. Intellgently identify daytime or night. Automatically lights up at dusk and turns off at dawn.

★ Approximately 3 inches by 5 inches in diameter.

★ Water Resistant,heatproof and weatherproof.

★ Solar panel absorbs sunlight into electrical energy stored in rechargeable battery.
Product Details
Reviews
Shipping And Payment
FAQ
Product Details
The Gutter Light is a revolutionary multi-use solar product with an attachment system that attaches to Gutters, Signs, Fences, and to any flat surface. Ideal for lighting doorways, walkways, stairs, garages, sheds, playgrounds, boats, yachts, businesses, warehouses, vacation homes, and rental properties. The Gutter Lights solar light has been redesigned for extra brightness, is compact so it can be stowed away in a backpack making it easy to tote around for backpacking and camping. What makes this product so unique is the detachable solar light head, which can be detached and reattached to the attachment mounting bar so that it doubles as a portable flashlight in case of emergencies where it can also be use outside or brought indoors for night long illumination inside the home. After each use it is easily reattached to the base for additional charging and used for its primary use of perimeter lighting, or just lighting stairways, fences, and other accessible areas around the home

Features: Brand new and high quality.
This solar power 3 LED fence light is very popular and green,energy-saving.
It can be installed under the roof or fixed on the fence in your garden.
Solar panel absorbs sunlight into electrical energy stored in rechargeable battery.
When evening comes, the solar fence light will automatically send out light.
This solar fence light gives you a good view and safety of your garden at night.

Specifications: Solar Panel:Polycrystalline silicon 60*60 2V/100mA
Battery:1.2V/1200mAh AA Ni-MH
Light Source:3pcs(Φ10*11mm/round head/transparent/white lightLEDX3)
Lumens:20LM
Color temperature: 6500k
Working time:6-9hours Charge time:4.5-5h
Waterproof level:IP44
Material:PMMA,aluminium alloy
Color:Black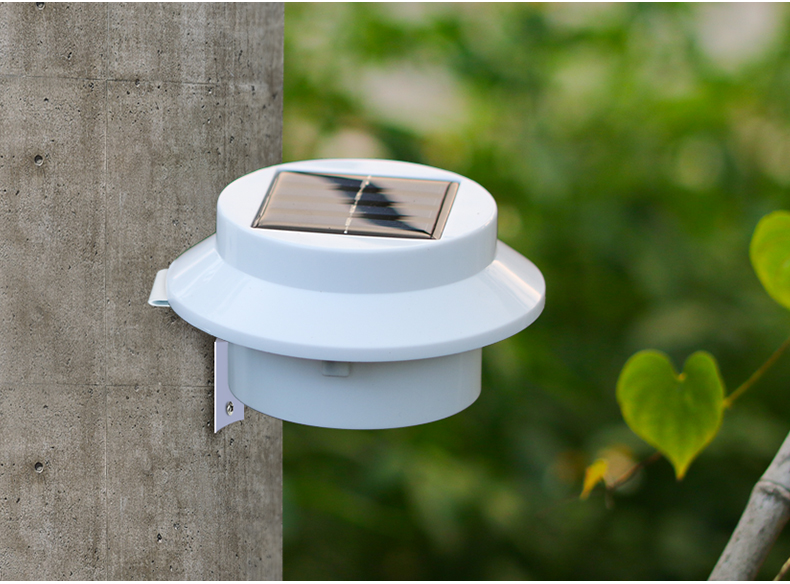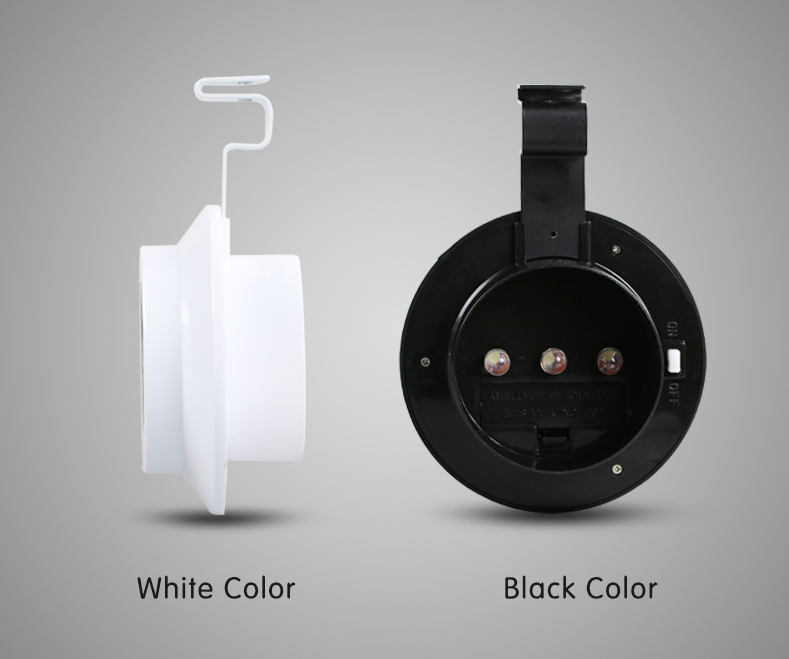 IMPORTANT: 1. Install the solar product in an area where it can get direct sunlight.
2. Leave the switch to "NO" position.
3. Select an outdoor location away from other light source at night such as street lights. It may cause the product not to turn on automatically at night.
4. Duration of light depends on solar product's level of sunshine exposure,geographical locations,weather conditions and the hours of daylight.

Note: 1. Keep the solar panel clean.
2. If solar product does not light up after it has been used for around 8-12 months,replace the rechargeable batteries as they may be weak or worn out.(battery 1pcs AA 1.2v 1200mah,Ni-MH or same equivalent type as recommended must be used).

Reviews
They work beautifully!
This is my second purchase of these lights. Very inexpensive solution to areas with no light . I have had a light between my garage Dovers that has never worked. I use these lights instead of my garage doors and although they are not super bright they definitely add just enough light to be able to see where you're walking or to be able to enter a garage code.
I still have some lights from years ago that still work after three years. I invested in new ones because a few of them had stopped working. All six lights worked right out of the box for me from this shipment. Each light requires one rechargeable battery, which is included, and there is also a compartment to keep another battery as a back up. My other lights that I had previously each required two batteries, so this is a nice upgrade. I would definitely recommend them.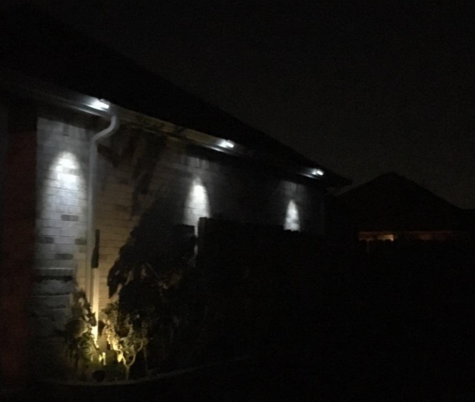 Color: White
It does what it is suppose to do. The Florida Sun charges the battery, and the 3 light bulbs project a circle of light on the ground that lasts all night and when the morning arrives it turns off and recharges. It also has an on off switch if you want to keep it off. It makes a good security light without being too bright to bother the neighbors. It has a slot for an extra battery but I don't need it. I have 4 of them and they attach to the gutter with a thumb screw. It makes me feel good to beat FPL's electric bill out of some money...;-). Ron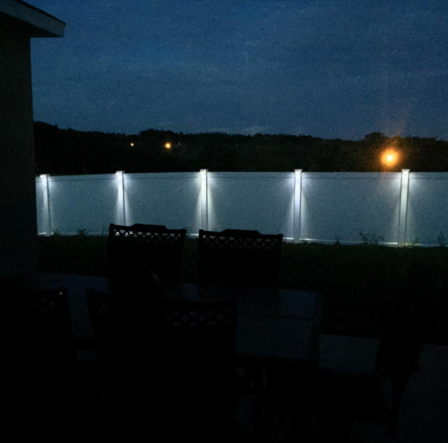 Shipping And Payment
FAQ
Sorry, you haven't logged in!